Whenever a couple asks me to marry them together, I work with them (sometimes for months!) to craft a personalized ceremony, one that fits them like a glove.
When April and Franco got married last weekend, I got a kick out of one particular part of their ceremony; it was a section that April crafted just a few weeks before Their Big Day:
"It's no surprise that we're here on a Saturday;  Saturday is a very typical day for a wedding.
But, today, this specific Saturday, is also a numerologist's dream.
If a wedding is to recognize that a couple intends to stay together forever, then consider the three numbers in today's date:
– The number of the month (eight), when placed on its side, looks like an Infinity symbol, a symbol that literally means "forever"…
– The digits in the day (two and six), total eight when added together, and you're back to that Infinity symbol.
– The digits in the year (one and seven), total eight when added together, and you're back to Infinity one more time.
Plus, it's been 125 hours since a total eclipse of the Sun, and those digits (one, two and five) add up to eight (and Infinity) yet again…
Coincidence? Yeah, probably.
But, you have to admit: If you're going to commit to an infinite bond with someone else, wouldn't today be a perfect day to do that?"
It would be. And it was.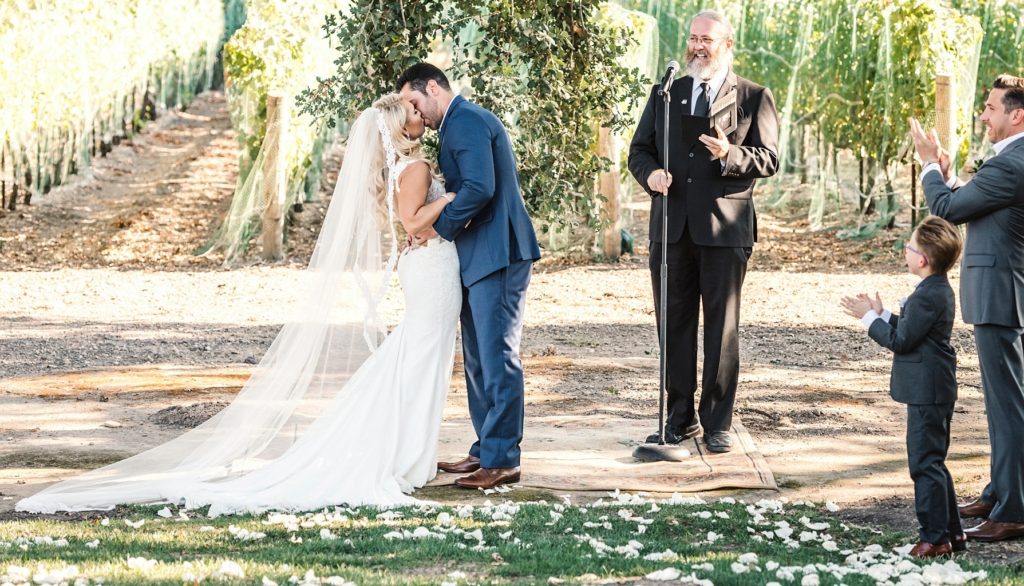 (Photo courtesy of Jason Burns Photography)