New Year's Eve is usually a festive time. In our family, though, NYE also marks a downturn; my sister's husband passed away that night, back in 2009. Because of that, I've been thinking of him a lot these past few days…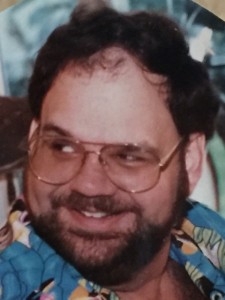 Jeff was a bit older than me; when he and my sister got married, I was only 10 years old. Of all the times we spent together over the decades since, and all the hundreds of conversations we had, one moment stands out sharply in my memory:
I was a freshman in high school back in the early 70's, and had a full workload of books that I had to carry (off my hip, with my arm wrapped around them) from class to class. I was very much on the 'nerd' side of the fence (big surprise), and the jocks used to love coming up behind me and tipping the books out onto the ground, leaving me to pick them up again, and again, and again…
When I told Jeff about this constant tipping, he offered me one of his old briefcases. "Carry your books in that," he told me, "and the jocks can't reach your books." "I can't do that," I replied, "everyone would _laugh_ at me."
His reply still rings in my ears decades later: "Kid, they're laughing at you _anyway_. You have nothing to lose."
That idea changed my life; from that moment on, I've never given much thought to what others think of what I say and do. It shaped what I did for a living, it shaped who I became, and it's really helped me see things more clearly and objectively ever since.
I started carrying Jeff's briefcase the next day. The funny part of the story? Within a few days, all the other nerds were toting briefcases as well, and the jocks had to find a new place to feast. For some of us, at least, the balance of power shifted permanently.
Moments of mentoring can come from the darndest places.