I always say that every one of my couples has a story; here's one I'll never forget!
As their minister, couples often ask me for extra, special tasks. ("Can you perform a Sand Ceremony for us?" "Can you mention our grandparents, who couldn't make the trip to get to the wedding?", etc.)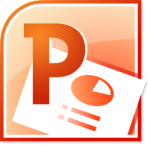 A few years back, Zoia and Henry asked me to put together a PowerPoint presentation for them, the "Top Ten Reasons Why They Should Get Married". What fun!
In case you're wondering:
#10: Someone to blame besides the dog
#9: Help is available to find the remote control
#8: Having something to do besides find the remote control
#7: Tired of eating a whole box of mac-and-cheese all by yourself
#6: At long last: Celibacy is optional
#5: Two-for-One Night at Denny's
#4: Two words, baby: Diamond Lane!
#3: Finally, an income-tax deduction that doesn't need receipts
#2: Everyone is doing it
and, the Number One Reason they should get married:
#1: Brad Pitt and Angelina Jolie are already taken!